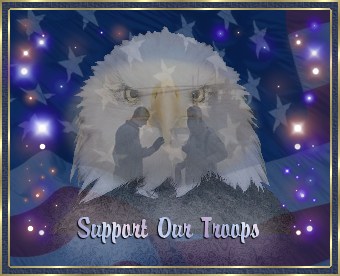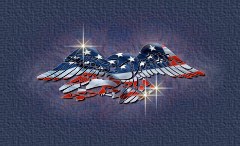 May God Bless each and everyone of you
for your Bravery and Honor!
Thank You for all you do
to ensure our freedom!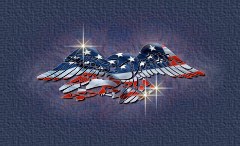 WHAT TO SAY? WHAT TO SAY?

Someone wrote and asked me
Just what I had to say
About our Men and Women
We've sent into harms' way.

I don't know what, to say
I wish I could be profound
Wish, I could make each step they take
Be on, safe, protected, ground.

I wish I could, explain to them
Why they must fight this war
When sometimes, I even wonder
What, all the fighting's for.

Sometimes there are no answers
Except those, we each may find
When we think of wrong and right
What we know, in heart and mind.

Freedom isn't always perfect
And there's some will never know
What it takes to make it work
And to make humankind grow.

People who know the feeling
Of the threat, of itsí loss
Know, there is nothing else
That is worth, that greatest cost.

When people fill those ranks
And march off to pave the way
Of that road to freedom
There's not much, we can say.

Except, "Thank you, and take care!
And we, who believe in you
Will keep you in our heart and mind
Until this battle's through."

No matter what some others say
And we must give them the "right"
Because it's for their Freedoms, too
That, you take up the fight.

3-27-03
Del "Abe" Jones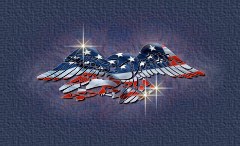 Operation Iraqi Freedom has ended,
click on image to be taken to
Operation Tribute to Freedom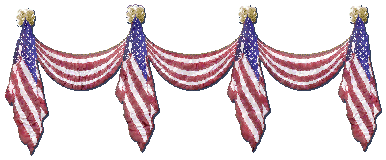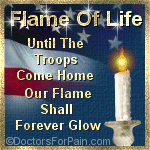 Please click on the FLAME OF LIFE
to visit the site where you may secure your very own FLAME OF LIFE
to show your support of our troops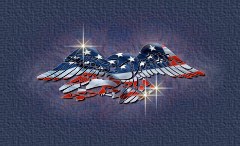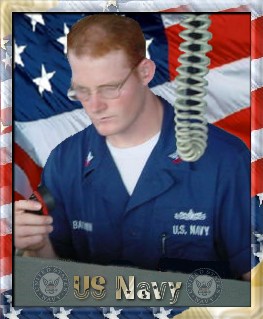 This is my Cousin Brandon
We do not know for sure where he is sailing
other than we do know he is headed toward the Gulf.
Brandon... We are very Proud of you!!
and Praying for you always!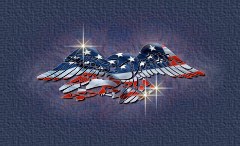 Fallen Warriors
Some Gave All
Honoring those who have given their life in the fight against terrorism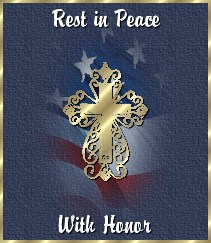 click here: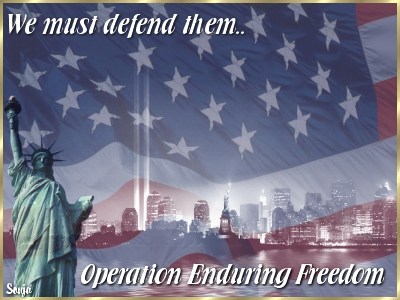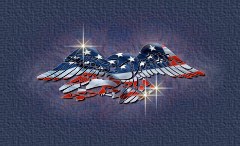 ARMED FORCES MORALE MESSAGES
Send a Christmas Card to the Troops..
visit Christmas Magic
closed til Christmas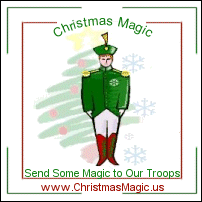 E-Mail a Soldier
send an e-mail to this address penpals@lincoln.navy.mil
Military Affiliate Radio System
Armed forces personnel and their families
can exchange messages year-round through the
Military Affiliate Radio System (MARS).
"MARSgrams", can be sent directly to
(or from) a service member by name
or they can be sent generically to "any service member".

In addition to the Army/Air Force MARS link,
there's also official

MARS Army
MARS Navy/Marine Corp,
MARS U.S. Air Force.
Click here: United States Army Reserve
Click here: Operation Dear Abby
Click here: Defend America
How To Help
HELP FOR THE WOUNDED~Wounded Warrior Project
Civil Air Patrol
Coast Guard Auxiliary
FBI
Liberty Unites
Red Cross
Salvation Army
USA Freedom Corps
USO
Related Links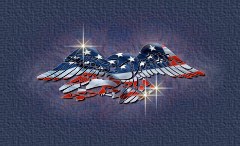 I Am Coming!!
(Java Applet)
letter to Terrorists written by a Naval Pilot
click to read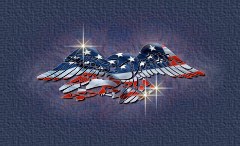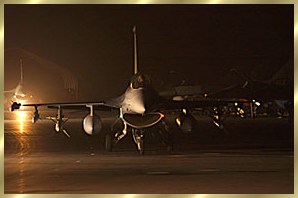 (U.S. Air Force photo by Master Sgt. Terry L. Blevins)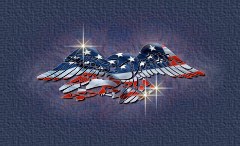 Images content and layout copyright 2003-2008 Sonja's Designs